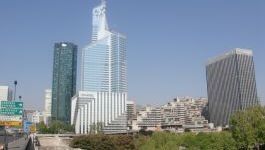 CGG: commercial court set to decide on 1 December.
(CercleFinance.com) - CGG has said that during the hearing of 20 November, the Commercial Court of Paros announced that it would deliver its judgment on its draft safeguard plan and the recourse of certain holders of convertible bonds against it, on 1 December.


The group also announced the provision of the final imaging data of its 3D BroadSeis and BroadSource "Northern Viking Graben" multi-client study north of Viking Graben, representing over 35,000 km2 of seismic images in the North Sea off the Norwegian coast.

Our new dataset will be the new benchmark for any future exploration-production activity in this region, said Jean-Georges Malcor, CEO of the geophysical studies group.


Copyright (c) 2017 CercleFinance.com. All rights reserved.