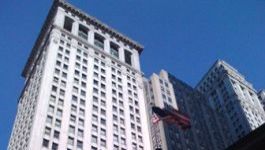 CGG: net loss deepens in Q3.
(CercleFinance.com) - CGG has published a Q3 2017 net loss of 124 million dollars, against a loss of 88 million dollars a year ago, with the group's operating loss reaching 24 million dollar, against an operating loss of 39 million dollars in Q3 2016.


Revenues increased 21% to 320 million dollars, with strong multi-client GGR sales, persistently low equipment volumes and sound operating performance in contract data acquisition.

In addition, the geophysical studies group indicated that its extraordinary general meeting, meeting on a second convocation on 13 November, will decide on the resolutions that are necessary for the implementation of its financial restructuring plan.

Copyright (c) 2017 CercleFinance.com. All rights reserved.