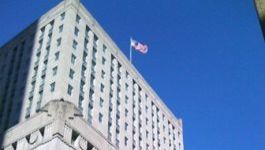 Valeo: investment in Cathay Cartech
(CercleFinance.com) - Valeo has announced an investment of 375 million yuan, or about 50 million euros, in Cathay CarTech, the first renminbi fund launched by Cathay Capital, with forthcoming investments in the automotive ecosystem and mobility in China.


Together with the Yangtze River Industry Fund and other investors, Cathay CarTech will focus on China and plans to invest up to 1.5 billion yuan (c. 200 million euros) in innovative companies and start-ups.

"Following investments in venture capital funds in the United States, Europe and Israel, Valeo is rolling out its open innovation ecosystem in China," said Jacques Aschenbroich, chairman and CEO of the French automotive supplier.


Copyright (c) 2017 CercleFinance.com. All rights reserved.