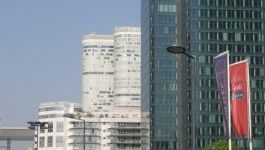 Spie: completes integration of Cimlec Industrie
(CercleFinance.com) - Spie announces its integration of Cimlec Industrie.

This entity is specialised in the automation, robotics and optimisation of manufacturing processes.

"Cimlec is the key partner for manufacturers in the design, construction and maintenance of installations in the fields of electricity, automation and industrial robotics," the group said.

Its core business activities are the automotive industry, logistics, transport, chemicals, pharmaceuticals and energy.

Frédéric Toussaint, Managing Director of the Industrie division of SPIE Industrie & Tertiaire. "Our robotics and automation service offering will be significantly enhanced and diversified, enabling us to support our clients moving towards industry 4.0, thereby driving the performance of their industrial processes. The acquisition will boost our position as an integrator of smart & agile solutions in the services market for the industry."


Copyright (c) 2019 CercleFinance.com. All rights reserved.