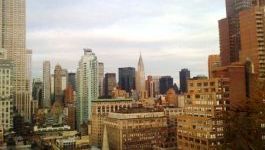 Spie: builds high voltage substations for Elia.
(CercleFinance.com) - Spie has announced that its Belgian subsidiary has been commissioned by Elia, the manager of Belgium's high voltage transmission grid, to build two 380 kV high-voltage substations, "Van Maerlant" in Damme and "Gezelle" in Dudzele.


The contract is part of Elia's Stevin program, which will bring the energy produced by offshore wind farms into the country. Spie Belgium is currently completing these stations, which it started building at the end of 2015.

These two high voltage substations will be delivered imminently. The projects are an extension of the construction and installation of the Horta high voltage substation, delivered by Spie Belgium in May 2015.


Copyright (c) 2017 CercleFinance.com. All rights reserved.