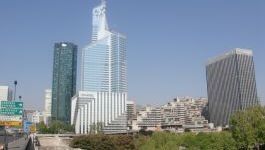 AgroGeneration: expects a fall in production value
(CercleFinance.com) - Based on the latest estimates for 2017 harvests, AgroGeneration states that it expects a fall in the value of production of 9.
4 million euros compared to last year, citing adverse weather conditions.

The results for the Ukraine-based grain and oilseed producer will be mechanically affected, albeit with EBITDA largely remaining in positive territory. The company adds that the 2018 growing season has started favourably.

AgroGeneration has in parallel launched a plan to optimise next season's production costs and fixed costs, with the aim of achieving a cost-saving of approximately 4.2 million euros, which is set to fully come into effect in 2018.

Copyright (c) 2017 CercleFinance.com. All rights reserved.