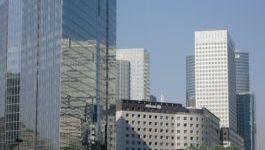 Elior: nomination of a new CEO.
(CercleFinance.com) - Elior Group has announced that its board of directors has appointed Philippe Guillemot as its new CEO.
His appointment as a director will be proposed at the group's AGM, which will be held on 9 March 2018.

Philippe Guillemot brings to the catering and services group over twenty years' experience in piloting, developing and managing change in major French and international organisations.

As director of operations and sales at Alcatel-Lucent between 2013 and 2016, he was "the prime contractor of the rescue and transformation plan of the company, then of its integration within Nokia".

Between 2013 and 2016, he was Chief Operating Officer at Alcatel-Lucent, "he was brought into the company to draw up a business recovery and transformation plan and subsequently oversaw Alcatel-Lucent's integration into Nokia."


Copyright (c) 2017 CercleFinance.com. All rights reserved.