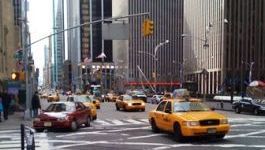 Elior: Areas opens two new points of sale in Denmark.
(CercleFinance.com) - After opening its first point of sale in Denmark in March, Areas has reinforced its positions in Copenhagen Airport (CPH) which was twice voted Best Airport in the World for its catering services.


Areas, the international travel catering brand of Elior Group, has just carried off the contract to manage two new catering points of sale, a 42 RAW restaurant and a Bar Jacobsen, it was learnt after trading on Tuesday.

42 RAW, which has three points of sale in Copenhagen will, for the first time, open a franchise with Areas within CPH by the end of the month. Bar Jacobsen has been specially designed by Areas in partnership with the famous Carlsberg beer maker.


Copyright (c) 2017 CercleFinance.com. All rights reserved.