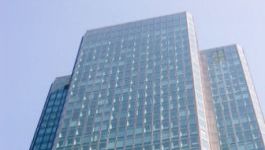 Fnac Darty: raises synergy target for 2017.
(CercleFinance.com) - The merger of Fnac and Darty is going very well.

Alongside the publication of its Q3 revenues, the distributor announced an increase in its target for synergies made in 2017 to at least 60% of the 130 million euros targeted at the end of 2018, against at least 50% announced previously).

While a new executive committee has just been appointed and Fnac Darty will unveil its next strategic plan on 5 December, the group has indicated that it has benefited from specific growth drivers during the third quarter. Fnac Darty has also maintained its target for synergies of 130 million euros by the end of 2018.

For the time being, revenues accelerated in Q3, up 6% and up 5.8% like-for-like at 1.79 billion euros, with respective increases of 6.4%, 52% and 2.5% in contributions from the "France/Switzerland", "Iberian Peninsula" and "Benelux" zones at 1.4 billion euros, 160 million euros and 232 million euros.

Revenues at the end of September amounted to approximately 5.01 billion euros, up +0.3% in real terms and +3% excluding the television segment. Indeed, in the first half of 2017, the latter suffered from a high comparative basis related to the change in the standard of digital television in France last year.


Copyright (c) 2017 CercleFinance.com. All rights reserved.