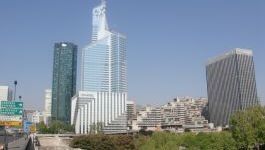 Technicolor: net loss of 173 million euros
(CercleFinance.com) - Turnover from continuing operations amounted to 4,231 million euros in 2017, down 6.
8% at constant exchange rates compared to 2016.

Adjusted FY EBITDA reached 291 million euros, against 359 million euros in 2016. "This decline is entirely due to the smart home segment, where adjusted EBITDA was affected by rising prices of memories to the tune of 80 million euros (including 50 million euros in H2), the group said.

The Group's net loss reached 173 million euros. This loss is the result of the decline in operating income and accounting depreciation of 113 million euros in assets net of deferred tax, due to the announcement of the planned sale of the patent license business, the group explained.



Copyright (c) 2018 CercleFinance.com. All rights reserved.