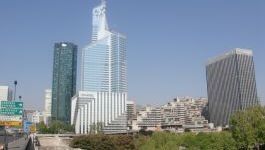 Edenred: acquisition in United Arab Emirates
(CercleFinance.com) - Edenred has announced that it is acquiring the payroll card portfolio of Mint, the second-largest operator specialising in pay distribution and management for under- or unbanked workers in the United Arab Emirates.


Through this deal, which it expects will have an accretive effect on EBIT as from 2020, Edenred will strengthen its leading position on the UAE market, where its C3 solution already boasts more than a million users.

Edenred will thereby facilitate the daily lives of nearly 600,000 employees, who are currently holders of Mint salary cards, by giving them simple and secure access to the value-added services offered via the C3 card and its myC3card mobile application.


Copyright (c) 2020 CercleFinance.com. All rights reserved.