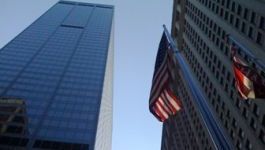 Edenred: FY earnings up 37%
(CercleFinance.com) - Edenred has published FY 2017 net income, group share, that is up 37% at 247 million euros, with total EBIT that rose 18.
1% to a record level of 437 million euros (+13.1% like-for-like).

The prepaid services group's total turnover reached 1,339 million euros, up 17.6%, reflecting organic growth of 8.6%, a positive impact due to changes in its consolidation scope (+9.1%) and no impact from FX factors.

For 2017, Edenred will pay a dividend of 0.85 euros per share, with the choice between a payment that is 100% in cash or 100% in shares. For FY 2018, the group has confirmed the medium-term targets that were set in its "Fast Forward" strategy.


Copyright (c) 2018 CercleFinance.com. All rights reserved.