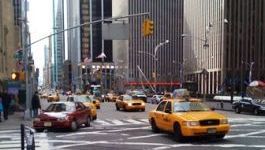 Edenred: acquisition in Slovakia.
(CercleFinance.com) - After trading on Monday Edenred announced the acquisition of Vasa Slovensko, the third largest meal tickets company in Slovakia.


Thanks to this operation, the inventor of the famous French "tickets restaurant" will become the market leader in Slovakia, where has been is present since 1994.

This acquisition fits into its strategic "Fast Forward" plan, which aims to increase Edenred's rate of penetration in markets for employee benefits.

The deal will already be accretive as from next year.


Copyright (c) 2017 CercleFinance.com. All rights reserved.