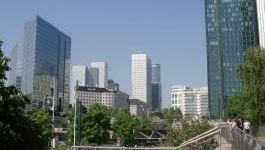 Carmat: authorised to perform implants in Czech Republic.
(CercleFinance.com) - Carmat has announced that it has been authorised to carry out, within the framework of the PIVOTAL study protocol approved by the ANSM (French national agency for the safety of medicines and health products), implants of its total artificial heart in patients at the Institute for Clinical and Experimental Medicine (IKEM), Prague, Czech Republic.


Stéphane Piat, CEO of CARMAT, said, "With the association of the Czech Republic to our clinical strategy, we now have three countries in our PIVOTAL study."

"We have also initiated the administrative procedures in 4 other countries in order to expand the network of participating centers within the study in the upcoming months," he added.


Copyright (c) 2017 CercleFinance.com. All rights reserved.