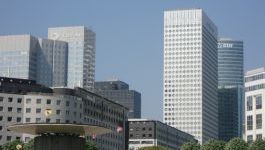 Suez: contract for Mangalore in India
(CercleFinance.com) - Suez has signed a contract to improve drinking water distribution in the city of Mangalore, India.


This 72 million euro contract, which is set to last 11 and a half years, will provide water non-stop to the city's 550,000 inhabitants.

Mangalore is one of the major port cities on the west coast of India, representing a development hub for the oil and gas, petrochemical and iron ore industries.

The contract covers the extension, rehabilitation and operation of the drinking water distribution system (tanks, water network, residential connections, meters, valves, etc.) over an area of 132 km2 including 96,300 connections and a 2,148 kilometre distribution network.


Copyright (c) 2019 CercleFinance.com. All rights reserved.