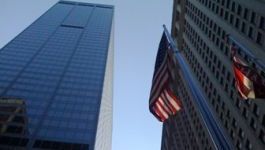 Suez: significant fall in 2017 earnings
(CercleFinance.com) - Suez has reported 2017 net income, group share, of 302 million euros, against 420 million euros in 2016, with EBIT of 1,284 million euros, almost flat y-o-y (+0.
2%), with growth of 0.6% at constant currencies.

The utilities group's turnover reached 15,871 million euros, up 4.1% at constant currencies, with 1.5% organic growth driven by the group's R&R Europe division (+3.1%).

Suez will propose a dividend of 0.65 euro per share for 2017, and announces a plan of actions to increase the group's growth momentum and profitability, including acceleration in its transformation and cost reductions.


Copyright (c) 2018 CercleFinance.com. All rights reserved.