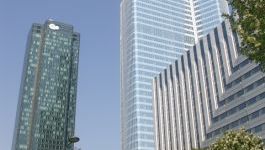 Suez: contract in El Salvador
(CercleFinance.com) - On Wednesday morning Suez reported that it has signed the very first contract in its history in El Salvador.


The 53 million euro project concerns the renovation of the Las Pavas drinking water treatment plant, a project entrusted to it by the country's National Water Management Authority (ANDA).

Found 40 kilometres from the capital, this treatment plant supplies drinking water to the inhabitants of the Greater San Salvador metropolitan area.

Scheduled to last two years, the works will reach a production capacity of 3 cubic metres per second and secure the population's water supply.


Copyright (c) 2018 CercleFinance.com. All rights reserved.