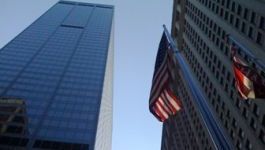 Suez: wins contract in Cameroon.
(CercleFinance.com) - On Thursday Suez announced that it is in charge of building the drinking water production plant in Yaoundé, the capital of Cameroon, on behalf of the Chinese company SINOMACH-CMEC.


Worth 43 million euros for Suez, the contract includes the pumping of untreated water into the Sanaga river, the construction of the plant (which has a capacity of 300,000 cubic metres per day) in 36 months, pumping stations and the transfer of produced water to Yaoundé.

This operation will be financed by Eximbank of China and by the government in Cameroon as part of a more global and structuring project of over 650 million euros.

This project will meet the drinking water needs of the rapidly growing population of the city of Yaoundé, which currently has nearly three million inhabitants, and will support its economic development.


Copyright (c) 2017 CercleFinance.com. All rights reserved.