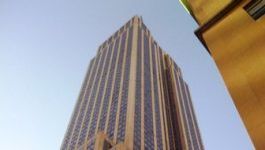 Suez: wins contract in Australia.
(CercleFinance.com) - Suez reported on Thursday that it has been selected (along with its partner Clough) by Water Corporation, the main water supplier in Western Australia, to build the new wastewater recycling plant north of Perth.


The contract includes the construction of a plant of 14 million cubic metres of water per year and will significantly contribute to the recharge of groundwater tables.

The challenge is enormous, as for over 10 years the region of Perth has been confronted by a fall in rain water, which has affected the level of its dams and groundwater aquifers. To address this challenge, Water Corporation has invested in the development of climate-independent water resources, such as wastewater recycling for groundwater recharge. The supplier already operates a wastewater recycling plant to recharge the groundwater at a rate of 14 million cubic metres per year.

Construction work on the plant will begin next month for a scheduled commissioning in 2019.


Copyright (c) 2017 CercleFinance.com. All rights reserved.