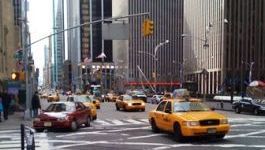 Getlink: FY 2019 sales near flat at constant exchange rates
(CercleFinance.com) - Getlink has posted a very slight rise in 2019 sales, which edged up one million euros to 1.
085 billion euros, at constant exchange rates, its tenth consecutive year of growth in like-for-like sales at constant exchange rates.

"We estimate that the uncertainties surrounding Brexit and the social movements in France have adversely impacted the revenue by about E18 million," said Jacques Gounon, group Chairman and CEO.

At 957.6 million euros, Eurotunnel's revenue fell slightly, with a 2% decrease in shuttle revenues outweighing a 3% increase in rail network revenues. However, Europorte's revenue increased by 4% to 126.5 million euros.


Copyright (c) 2020 CercleFinance.com. All rights reserved.