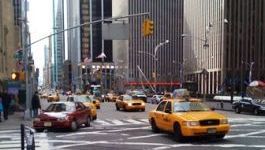 Getlink: partnership with RATP group
(CercleFinance.com) - Getlink announces a partnership with the RATP group (Parisian public transport operator) to open the TER market, for which they intend to create a joint venture (55% RATP; 45% Getlink), which is subject to the necessary administrative authorisations.


" The alliance between the two groups will enable the creation of a new structure bringing together the full range of skills needed to respond to tenders for regional rail services," the Channel tunnel operator said.

"It is supported by the complementary activities of the two groups in the Hauts de France and Grand Est regions of France. These two Regions will be the initial targets for growth," it continued.


Copyright (c) 2019 CercleFinance.com. All rights reserved.