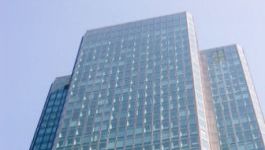 Eurotunnel: Eurostar link from London to Amsterdam
(CercleFinance.com) - Eurotunnel Group has announced the launch of the direct London-Amsterdam and London-Rotterdam link on Eurostar from 4 April 2018 for journey times of 3 hours and 41 minutes (London-Amsterdam) and 3 hours and 1 minute (London-Rotterdam).


Eurotunnel Group highlights the line's potential, with over four million passengers travelling annually by plane between London and Amsterdam, making this opening a historic step for cross-channel transport.

Travellers will very soon enjoy these quick, comfortable and ecological journeys. European citizens aspire to travel freely, which States should take into account in their international relations, said Eurotunnel's CEO Jacques Gounon.



Copyright (c) 2018 CercleFinance.com. All rights reserved.