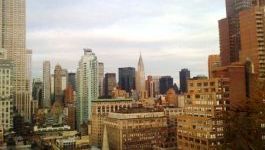 Eurotunnel: passenger shuttle traffic up 2% in October.
(CercleFinance.com) - Eurotunnel has announced that passenger shuttle traffic rose by 2% y-o-y in October 2017, with 198,474 passenger cars transported.


Traffic of the Freight Shuttle saw an historic month of October, with
traffic up 5% y-o-y, with 142,759 trucks transported.

Since 1 January, passenger shuttle traffic is flat, with 2,270,889
vehicles transported, while Shuttle Freight has transported 1,368,702
trucks.

Copyright (c) 2017 CercleFinance.com. All rights reserved.