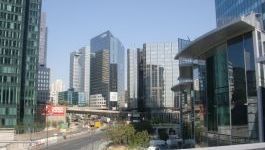 EuropaCorp: considering strategic options.
(CercleFinance.com) - As part of its strategy of refocusing on its core business, EuropaCorp has said that it is considering different options, including possible additional disposals related to post-production and/or the Roissy Films film catalog.


These reflections also include a reduction in overhead costs to a level that is more in line with its business volume and on a possible recapitalisation and/or restructuring or refinancing of its debt.

These reflections are still in preliminary stages at the moment and no concrete operation is about to be announced. The company will keep the market informed about the realisation of any disposals and results from its reflection on its financial structure.


Copyright (c) 2017 CercleFinance.com. All rights reserved.