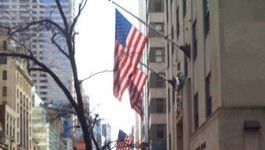 EuropaCorp: disposal of French TV production business.
(CercleFinance.com) - EuropaCorp Television has announced the sale of its French television production business, a sale that will be accompanied by the group recovering all the employees of this business.


EuropaCorp TV's current CEO, Thomas Anargyros, bought this business for 11 million euros. This sale will reduce group overheads by between 2.5 million and 3 million euros.

The sale does not cover the American television production business. The group will continue to produce and distribute TV shows in English, which have high international potential, such as the series Taken, whose second season is currently being produced.

Copyright (c) 2017 CercleFinance.com. All rights reserved.