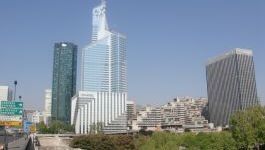 Rexel: disposal of businesses in South-east Asia
(CercleFinance.com) - The electrical equipment distributor Rexel has announced the sale of its South-East Asian operations to the American group Industrial Acquisition Corporation Group (AIAC), a private equity firm specializing in the industrial sector.


This decision, which is part of Rexel's medium-term strategic plan presented on 13 February, will enable it to refocus its managerial efforts on its main geographical areas and improve its profitability.

The sale of this Southeast Asian business represents approximately 17% of the entire disposal plan presented in February 2017, which is set to be completed by the end of 2018. This transaction is expected to result in a pre-tax loss estimated at approximately 60 million euros.


Copyright (c) 2017 CercleFinance.com. All rights reserved.