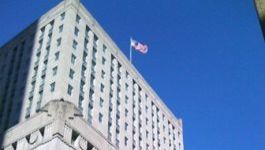 Rexel: plans a senior bond issue.
(CercleFinance.com) - Rexel has announced its intention to issue senior unsecured bonds that are repayable in 2025 for a total of 500 million euros.
These bonds may be redeemed at Rexel's discretion as from December 2020.

The proceeds of the issue, as well as available cash, will be used to redeem the senior notes that are redeemable in June 2022, issued on 27 May 2015, at a rate of 3.250%, which Rexel would repay around 15 December 2017.

Rexel reserves the right not to redeem the 2022 bonds if the group does not issue the bonds, or in the event of a significant and adverse event on the financial markets.


Copyright (c) 2017 CercleFinance.com. All rights reserved.