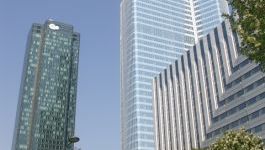 Scor: launches a new strategic plan
(CercleFinance.com) - At its annual CMD, Scor presents its new strategic plan entitled "Quantum Leap", the seventh that the reinsurer has developed and implemented since 2002, which covers the period from 1 July 2019 to 31 December 2021.


With this plan, the group aims for gross premium growth of around 4% to 7% per annum, a return on equity that is over 800 basis points above the risk-free five-year rate during the cycle. as well as an optimal solvency ratio of between 185% and 220%.

Scor adds that "Quantum Leap" aims to increase its efficiency and release value, while preparing for the adoption of IFRS 17. The plan's implementation will require the group to spend 250 million euros.


Copyright (c) 2019 CercleFinance.com. All rights reserved.