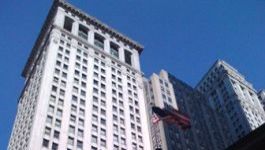 Innate Pharma: EMA accepts AMM for leukemia drug
(CercleFinance.com) - Innate Pharma announced on Thursday that the European Medicines Agency (EMA) has accepted the Marketing Authorization Application (MAA) for Lumoxiti, in the treatment of adults suffering from relapse or refractory hairy cell leukemia.


The EMA filing is based on the final analysis of the pivotal Phase III trial, showing that 36% of patients achieved durable complete responses with a hematological remission maintained for at least 180 days.

The acceptance of the filing by the EMA follows approval from the American Food and Drug Administration (FDA), of Lumoxiti in September 2018.

Copyright (c) 2020 CercleFinance.com. All rights reserved.