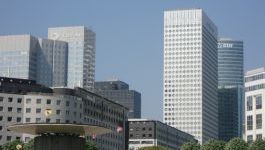 SES-imagotag: proposed early redemption of bonds
(CercleFinance.com) - SES-imagotag says that holders of bonds maturing on 29 December 2023 have the option of requesting early redemption for 5 March 2018, citing the acquisition of a majority stake by BOE Smart Retail.


Requests for early redemption should be made through the agent in charge of the redemption option within 60 calendar days from the publication of this notice, i.e. at the latest by 26 February 2018.

The unit price for the redemption of the principal and interests per bond on the date of the early redemption in the event of a change of control is a par value of E 100,000 with E 604.11 in accrued interest.

Copyright (c) 2017 CercleFinance.com. All rights reserved.