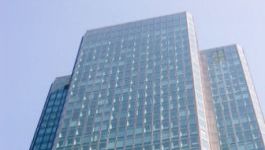 SES-imagotag: majority stake taken in capital
(CercleFinance.com) - Today SES-imagotag has announced BOE Technology Group's purchase of a majority stake of 6,669,176 SES-imagotag shares at 30 euros each.
This purchase is associated with SES-imagotag's management, through a company created for this purpose - BOE Smart Retail.

This company is indirectly owned by BOE Technology Group (about 80%) and (the remaining 20%) by a company controlled by SES-imagotag's management who are associated with this operation.

Pursuant to applicable regulations, BOE Smart Retail will soon file a simplified bid to purchase the remainder of SES-imagotag's shares at a price of 30 euros each. However, at this stage, it does not intend to conduct a squeeze-out.


Copyright (c) 2017 CercleFinance.com. All rights reserved.