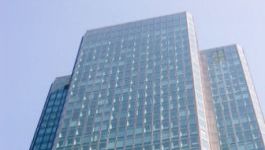 Ipsen: go-ahead from Brussels for Cabometyx
(CercleFinance.com) - Ipsen announced on Thursday that the European Commission has approved Cabometyx (cabozantinib) for the first-line treatment of adults with intermediate- or poor- risk advanced renal cell carcinoma (aRCC).


The pharmaceutical company specifies that this authorisation from Brussels will hence enable access to the Cabometyx market for this indication in the 28 the European Union Member States, as well as in Norway and Iceland.

Today's decision is based on the CABOSUN trial, which demonstrated that cabozantinib significantly prolongs progression-free survival (PFS) compared to sunitinib in treatment-naive aRCC patients with intermediate- or poor-risk.


Copyright (c) 2018 CercleFinance.com. All rights reserved.