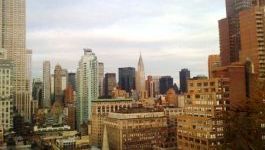 EDF: successfully raises E1.25bn
(CercleFinance.com) - EDF has successfully raised 1.
25 billion euros with a maturity of 30 years and a fixed coupon of 2.00%.
The group is rated A- by S&P, A3 by Moody's and A- by Fitch.

"This is the largest amount raised by a corporate issuer on this maturity in the EUR market," the group said.

"After this transaction and the issuance of US $ 2 billion at 50 years last week, the average maturity of the EDF group's gross debt has been extended to c.15.5 years (pro forma at June 30 2019)," management added.


Copyright (c) 2019 CercleFinance.com. All rights reserved.