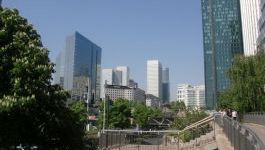 EDF: quality control defects reported by Areva.
(CercleFinance.com) - EDF has announced that Areva has informed it of defects in the quality control of certain rods used in the manufacture of fuel assemblies, with the supplier being unable to demonstrate that the quality control proving the watertightness of these rods has been completed correctly.


The group specifies that 14 rods out of the 2,600,000 installed on French nuclear installations are concerned by this defect: three rods are currently in use at Golfech 2, Flamanville 1 and Cattenom 3, and 11 rods are not installed in the reactors.

EDF sends the results of all these measurements to the Nuclear Safety Authority. The measures currently carried out at Golfech 2, Flamanville 1 and Cattenom 3 do not require any special provision for the safe operation of reactors.


Copyright (c) 2017 CercleFinance.com. All rights reserved.