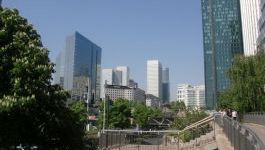 EDF: S&P has revised its outlook.
(CercleFinance.com) - S&P Global Ratings today revised its outlook on EDF to "negative" (vs.
stable), having confirmed its "A-/A-2" ratings.

The agency has confirmed its long-term "A-" rating and its short-term "A-2" rating on the group. It has also revised its outlook to negative, compared to stable on the UK subsidiaries EDF Energy PLC and EDF Energy Customers PLC.

S&P has confirmed its rating "BBB-/A-3" long- and short-term credit ratings on EDF Energy PLC and its "BBB-" corporate credit rating on EDF Energy Customers PLC.


Copyright (c) 2017 CercleFinance.com. All rights reserved.