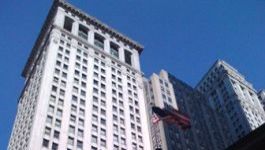 EDF: wins contract in United Arab Emirates.
(CercleFinance.com) - EDF and Dubai Electricity Authority and Water Authority (DEWA) have signed a contract to assist the contracting authority for the completion of the first STEP -type hydraulic power station (energy transfer station by pumping) of the Persian Gulf, located in the mountainous enclave of Hatta on the border between the United Arab Emirates and Oman, it was learned via a statement on Friday.


According to the terms of this contract, the French electricity group will conduct all the studies that are necessary for the project (design, geology, hydrology, environmental impact studies, economic studies) and will organise the call for tenders to select a consortium that will be responsible for the construction of this 250-megawatt (MW) power plant.

The contract also includes site monitoring, in-plant and in-situ pilot testing, as well as operational assistance for two years after commissioning.

Copyright (c) 2017 CercleFinance.com. All rights reserved.