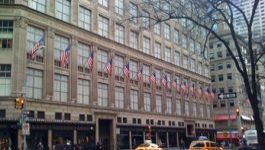 Alstom: delivers first revised BB36000 locomotive to Akiem.
(CercleFinance.com) - Alstom reported on Tuesday that it has delivered its first revised BB36000 locomotive to Akiem, out of a total of seven vehicles under the heritage maintenance contract that was signed on 22 April 2016.


This contract was completed last June, with 23 additional locomotives of the same type.

The BB36000 locomotives are taken over by the Services team of the Alstom site in Belfort. Commissioned in 1996, the first BB36000 have since then travelled nearly two million kilometres.

With this new contract, Alstom is helping its customer Akiem to optimise the lifespan of its locomotives by enabling them to operate for another 15 years.


Copyright (c) 2017 CercleFinance.com. All rights reserved.