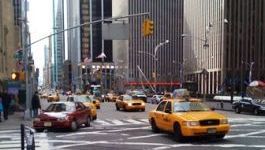 Engie: strategic partnership in India
(CercleFinance.com) - Engie and Edelweiss Infrastructure Yield Plus Fund (EIYP) announced on Wednesday evening the signing of a strategic partnership concerning solar assets in India.


"ENGIE has agreed to sell a 74% stake in 12 solar assets aggregating 813 MWp of operating capacity collectively to EIYP and Sekura Energy Limited, a portfolio company of EIYP," Engie said.

This transaction deal is set to be finalised in the first half of 2020. It will enable Engie debt to reduce its net debt by over 400 million euros.



Copyright (c) 2020 CercleFinance.com. All rights reserved.