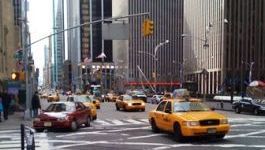 Engie: wins concession contract in Brazil
(CercleFinance.com) - Engie has announced that it has won a concession for transmission lines in Brazil for an estimated investment of around 500 million euros.


The concession will last 30 years. The contract includes the construction, assembly, operation and maintenance of the transmission infrastructure.

The batch incorporates eight new transmission lines, additional sections and the installation of five electrical substations.

"With an installed capacity of more than 11 GW, ENGIE is the largest private power producer in Brazil. 90% of the Group's installed capacity in the country comes from clean, renewable sources, with low emissions of greenhouse gases," the group said.


Copyright (c) 2017 CercleFinance.com. All rights reserved.