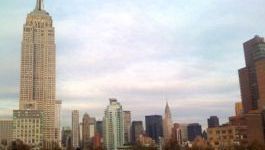 Engie: sells thermal assets in the UK.
(CercleFinance.com) - After trading on Tuesday Engie announced signing an agreement with Energy Capital Partners (ECP) for the sale of its 75% stake in three British power generation plants.


This sale concerns the Saltend and Deeside plants (gas-fired electricity generation) and Indian Queens (oil-fired power station), representing a total gross capacity of 1,841 megawatts (MW).

These power plants were hitherto 75%-owned by Engie and 25%-owned by the Japanese company Mitsui & Co.

The transaction is part of Engie's 2016/2018 transformation plan and matches its desire to reduce its exposure to merchant activities. It has a total enterprise value of 205 million pounds, or approximately 232 million euros.


Copyright (c) 2017 CercleFinance.com. All rights reserved.