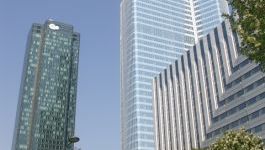 Casino: Q3 sales up 1.9%.
(CercleFinance.com) - Casino reported revenue of 9.
2 billion euros in Q3 2017, up 1.9%, with organic growth reaching +3.4%, offset by a negative currency effect of -1.5%. Like-for-like, sales were up 2.2%.

In France, the distribution group posted comparable growth of +2.5%, including +0.6% in retail and +18.4% at Cdiscount. In the retail segment, like-for-like sales rose by 3.1% at Monoprix and by 0.8% at Géant Casino.

In Latin America, Casino's sales rose 6.1% in organic terms (+2% on a comparable basis), in a context of significant fall in inflation in all countries, and particularly Brazil.


Copyright (c) 2017 CercleFinance.com. All rights reserved.