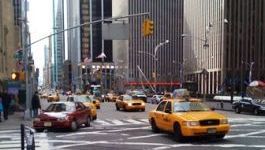 Bureau Veritas: André-François Poncet joins board
(CercleFinance.com) - In preparation for his departure from Wendel on 31 December, on Friday Frédéric Lemoine presented his resignation from Bureau Veritas' board of directors as of this date.


As a result, the group's board of directors, which met on Friday under the chairmanship of Aldo Cardoso, co-opted André François-Poncet as a director and appointed him as vice-chairman of the board of directors and chairman of Bureau Veritas' strategic committee, effective as of 1 January 2018.

André François-Poncet, who will become Wendel's chairman of the executive board from 1 January 2018, will succeed Frédéric Lemoine for the remainder of his term with Bureau Veritas, i.e. until the end of the general shareholders meeting that has been convened to approve the group's financial statements for FY 2020.


Copyright (c) 2017 CercleFinance.com. All rights reserved.