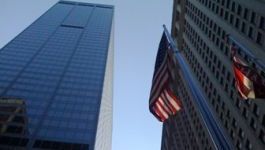 Bureau Veritas: acquisition of ICTK in South Korea.
(CercleFinance.com) - Bureau Veritas has announced the acquisition of ICTK Co.
Ltd (ICTK). This is one of the main global players in the services of testing and certification for smart payments on mobile devices, payment cards and point-of-sale terminals.

ICTK provides services for security and certification tests applied to smart payment systems according to EMVCo and Visa requirements. The company offers its services to international manufacturers of high-tech and leading financial services companies. ICTK generated revenues of about 3 million euros in 2016.

Didier Michaud-Daniel, CEO of Bureau Veritas, said that this acquisition in the Smartworld, which is the third in two years, provides Bureau Veritas with new capabilities in the segment of the development of payment security, especially in mobile payments, which are reporting double-digit growth.


Copyright (c) 2017 CercleFinance.com. All rights reserved.