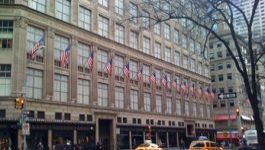 Bureau Veritas: acquires Primary Integration Solutions.
(CercleFinance.com) - Bureau Veritas has announced the acquisition of Primary Integration Solutions (PI), a company based in Virginia, the leader of services relating to the implementation and management of operational risks of data centers.


With six locations in the United States and Europe, PI covers the entire life cycle of data centers, audits prior to commissioning, and finally their operation. PI has 117 employees and reported turnover of 20 million euros in 2016.

Didier Michaud-Daniel, group CEO said that this is the third acquisition in the US since the start of 2017. It is bang in line with Bureau Veritas' innovation and growth strategy.


Copyright (c) 2017 CercleFinance.com. All rights reserved.