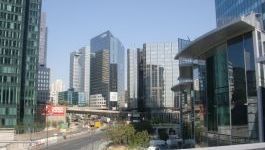 Euler Hermes: Allianz files takeover bid.
(CercleFinance.com) - Euler Hermes has announced a simplified takeover bid project (OPAS) that Allianz, the group's controlling shareholder, intends to make, at a price of 122 euros per share, representing a premium of 20.
7% from the share's last listed price.

The credit insurance group said shareholders holding 11.34% of its capital and voting rights have concluded contracts of transfer of their shares in Allianz at the same price, and that the offer would not affect the composition of the group's supervisory board.

The latter will meet again to announce a reasoned opinion on the proposed bid after acknowledging the report from the independent expert and the recommendation from the ad hoc committee, with this opinion set to be announced at the end of December.


Copyright (c) 2017 CercleFinance.com. All rights reserved.