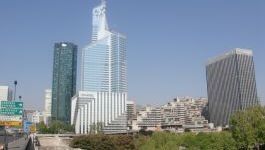 Iliad: mobile internet proposed from Switzerland
(CercleFinance.com) - Iliad has announced that Free Mobile Package subscribers can now communicate freely from Switzerland by connecting to mobile internet via roaming at no additional cost, with data of up to 25GB/month.


This envelope is added to that allocated to the Free Package in mainland France.

The Free Package includes roaming all year round of 25GB/month of mobile Internet usable in 3G from Europe, the overseas French departments, the US, Canada, Israel, Australia, South Africa, the New Zealand, Mexico and Switzerland.

It also includes unlimited calls, SMS and MMS within Europe and overseas French departments, as well as locally and towards mainland France from other countries (US, Canada, Israel, Australia, South Africa and New Zealand).


Copyright (c) 2017 CercleFinance.com. All rights reserved.