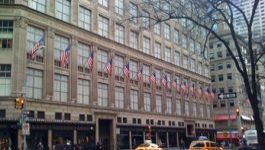 Iliad: may delay launch in Italy
(CercleFinance.com) - According to Bloomberg, Iliad, the parent company of the French alternative telecom operator Free, could delay its launch in Italy.


Initially scheduled for the second half of 2017, its launch could be delayed until April 2018, or even later.

The group therefore seems to want to give itself the time to maximise its chances of success. In addition, it may be right not to rush to find the right timing to ensure commercial success in a market that has already seen prices transformed, Aurel BGC analysts commented this morning.


Copyright (c) 2017 CercleFinance.com. All rights reserved.