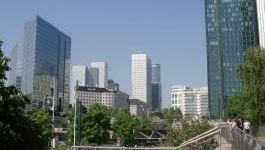 Orange: adds Google Pay to Orange Bank services
(CercleFinance.com) - Orange Bank announced on Wednesday that it is stepping up its cooperation with Wirecard, now offering all users of Android in France a mobile payment solution with Google Pay.


"Thanks to Wirecard, Orange Bank has already established itself as the market leader for mobile payments in France - 17% of such payments were made via the Orange Bank App in 2018. The addition of Google Pay should increase this figure enormously," Orange said, which believes that 200,000 of its current Android users could activate this service.


Copyright (c) 2019 CercleFinance.com. All rights reserved.