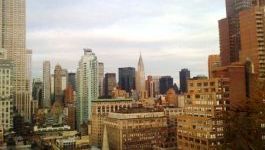 Renault: Dacia sales top one million
(CercleFinance.com) - On Wednesday, Renault made a statement that the brand Dacia, which was launched in June 2005, has just crossed the threshold of a million vehicles sold in France.


"The successful launch of the New Duster contributes to the brand's success story," Renault boasts.

This milestone of one million Dacia vehicles in France in less than 13 years confirms the brand's position as a key player in the French automotive market, of which it has been in 5th place for the last 5 years, mainly targeting private customers. The relevant positioning of the brand, in line with customers' expectations, still offers good prospects for growth," said Damien Delcloque, Director of the Dacia France brand.


Copyright (c) 2018 CercleFinance.com. All rights reserved.