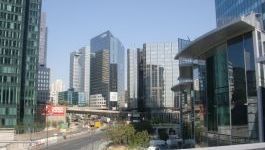 Renault: partners with E-VIA FLEX-E project
(CercleFinance.com) - Renault has announced its partnership with the main high power charging network in Southern Europe, E-VIA FLEX-E.


This network is intended to facilitate long-distance journeys across Europe for future electric vehicles, thanks to reduced recharging times.

The project will begin with the installation of 14 recharging stations by the end of 2018: eight in Italy, four in Spain and two in France. This network will consist of recharging stations with power between 150 kW and 350 kW, which are located along motorways and expressways.


Copyright (c) 2018 CercleFinance.com. All rights reserved.